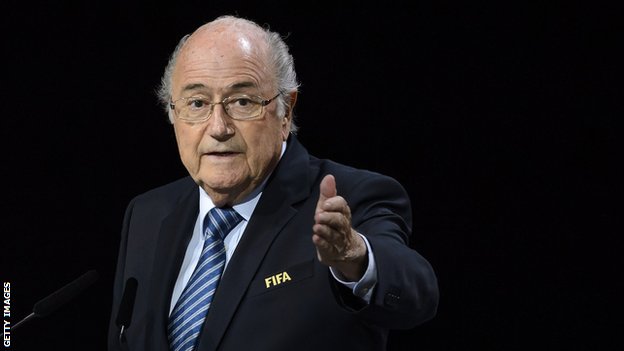 Sepp Blatter has said he will remain as Fifa president despite criminal proceedings being opened against him by Swiss investigators.
An investigation was opened into Blatter on Friday over suspicions of criminal mismanagement.
The Swiss is suspected of signing a contract that was "unfavourable to Fifa" and making a "disloyal payment" to Uefa president Michel Platini.
Blatter, 79, said he had "had done nothing illegal or improper".
In a statement released through his lawyers, he said the £1.5m payment made to Platini, the head of European football's governing body, in 2011 was "valid compensation and nothing more".
Both men are also facing investigation by Fifa's independent ethics committee over the payment, which Platini says was for work as Blatter's technical advisor between 1999 and 2002.
World governing body Fifa, which has been hit by a string of corruption allegations in recent years, has said it is co-operating with the investigation.
More to follow.

Source: BBC Football Read Original Article: Blatter to stay as Fifa president